Our boy Disney is now a bonafide Internet celebrity! Now only is he a rockstar at cat shows, but he also appears on the Lenovo Mobile HK Facebook page too.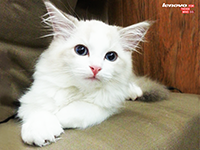 We were featured in Cat's Life Magazine (only available in Chinese) again on pages 44 to 45 for their December 2013 issue.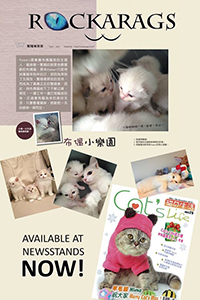 Rockarags Cattery was featured in the March 2012 issue of Cat's Life Magazine.